AIAPGET 2022 RESULTS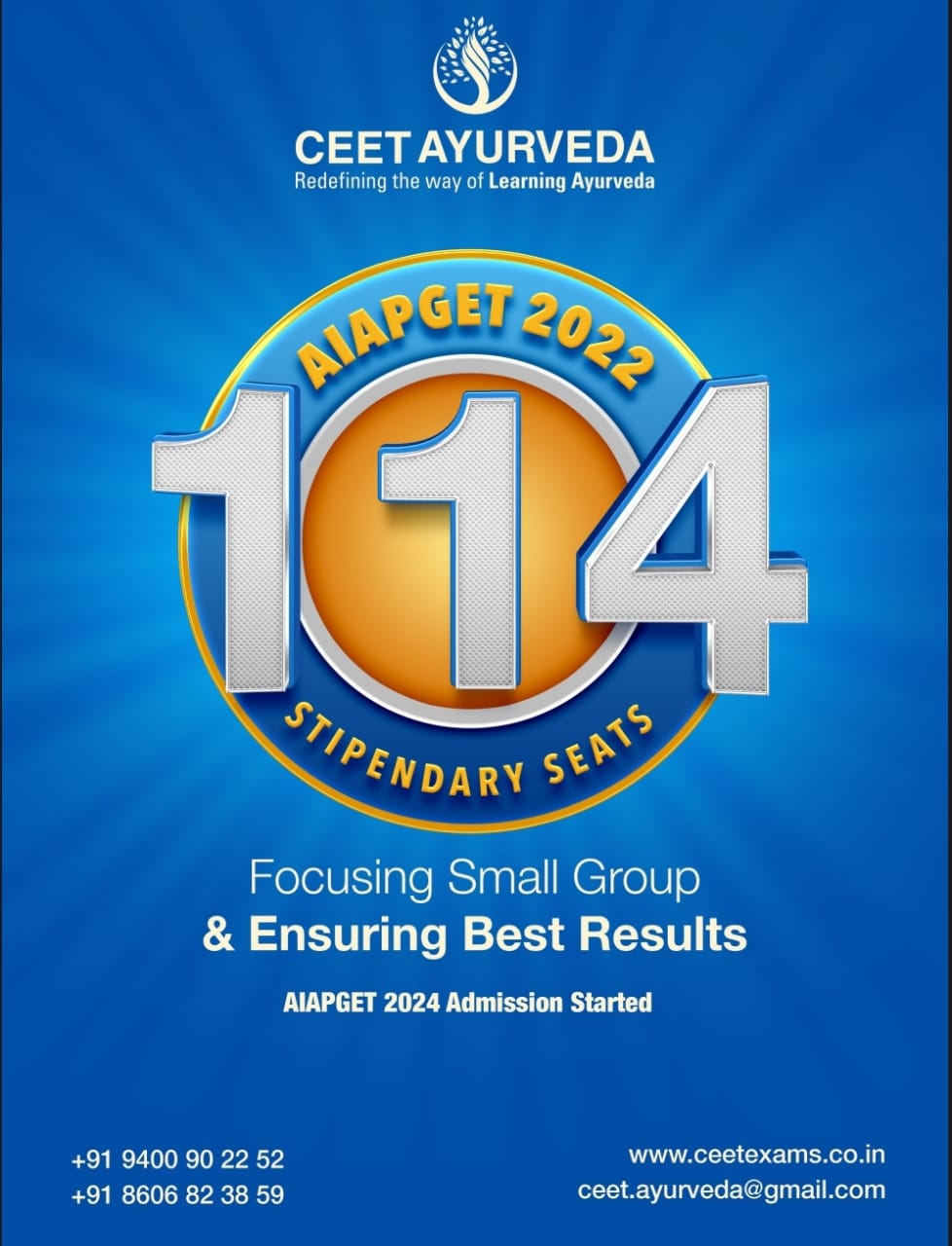 AIAPGET 2022 RESULTS
CEET students again came up with top ranks in this year's All India Ayurveda PG Entrance eligibility test by securing top 2nd and 4th AIR.
CEET again proved to be the Number one institution in Ayurvedic Competitive exams by focusing on a small group and ensuring the best results.
The total CEET entries in to GOVT Stipendiary seats are increasing year by year. Compared to previous years, the total PG stipendiary seats increased to 114 for CEET students.
Out of the total 114 , CEET students secured 16 seats in the National institutes like Jamnagar, NIA Jaipur, AIIA New Delhi, and BHU.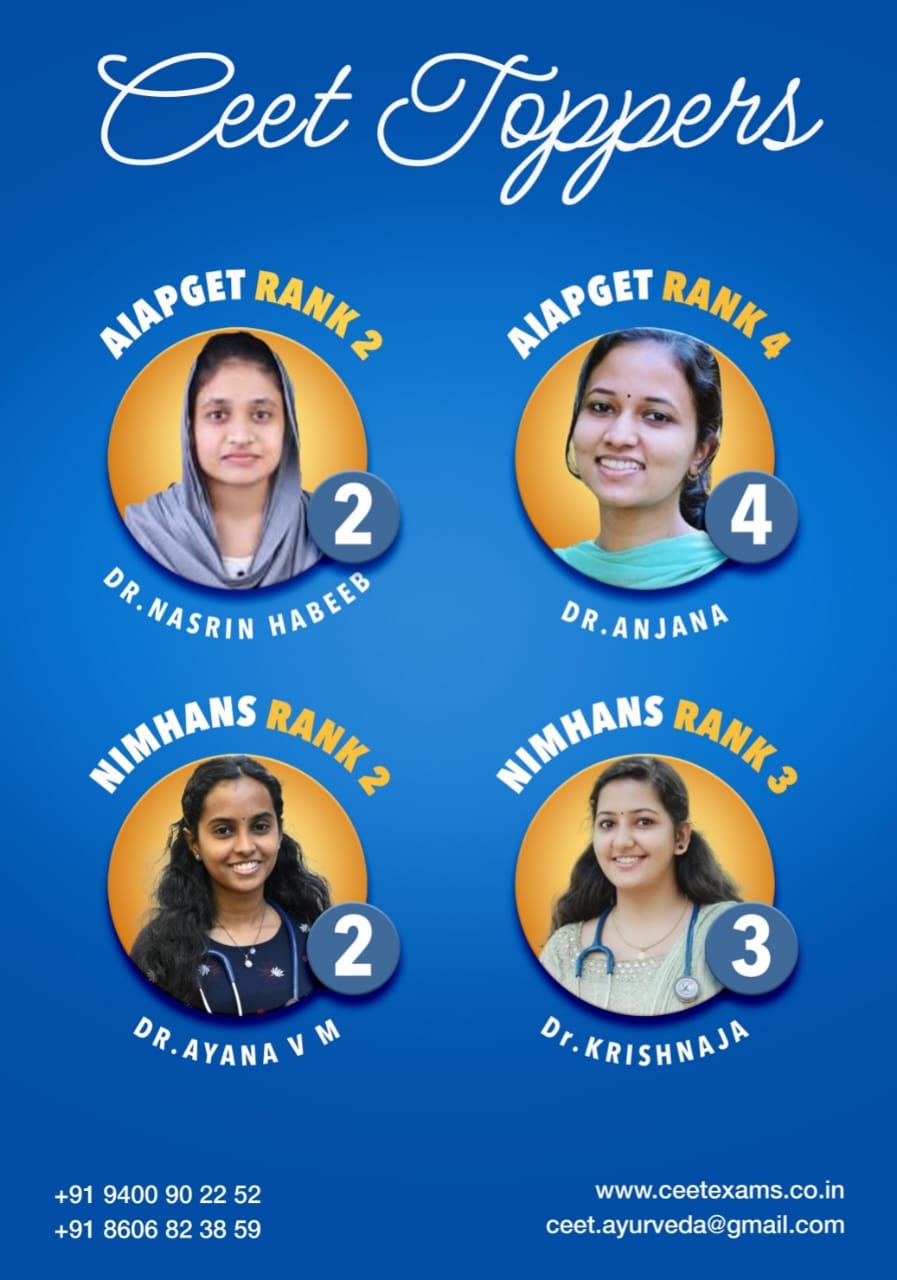 2 of our students got selected in NIMHANS entrance exam with 2nd and 3rd Ranks last year.